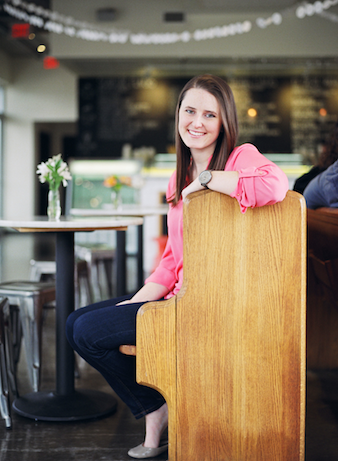 Hi! I'm Laura. I like to write. Which is good, because I am a freelance writer by trade. Mostly I write at Taste of Country, a fantastic country music news site if you're into that sort of thing (nudge, nudge), but I do other projects as well. I spent five and a half years working in public relations, and now I get to do what I love full time, which is amazing.
I also write over at Coffee Shoppers where my friend Elizabeth and I judge coffee shops and the people in them (nicely, of course…mostly).
If you're looking for a writer or editor, shoot me an e-mail! I'd love to help out. You can view some of my writing samples here.
Other things I like include (but are not limited to): Twitter, Tina Fey, Netflix, Tim Riggins, Nashville (the city, not the show — though Connie Britton's hair almost makes it worth it), pizza, Katy Perry, a capella competitions, classic fiction, s'mores, Disney movies, gifs, and Doctor Who.
I live in Nashville with my husband, our orange cat, Beckett, and our lab-pitbull mix Macy. Soon we will be adding a kid or two to our tribe via foster care, which you can read more about here.
You can usually find me tweeting too much at @laura_mcclellan. Thanks for reading!